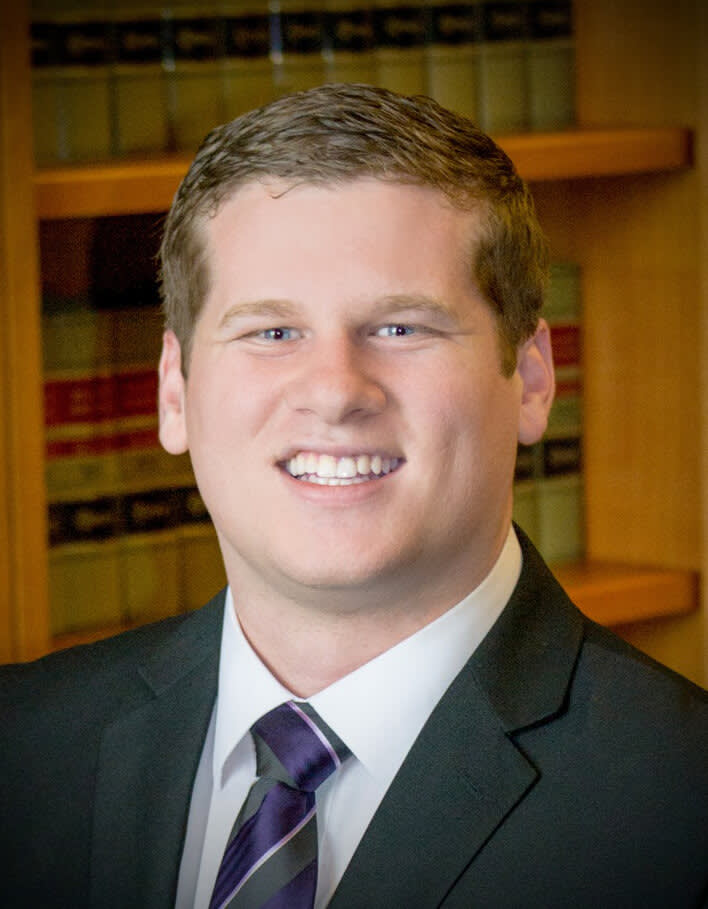 Tyler "Drew" Bushman
Attorney at Law
My Story
I was born into a large family in an agricultural community in Central Washington. I had a blended family of 16 kids. My dad had three, my mom had two, and then together they had 11 more. I was number 10. When I was nine my dad died in a car accident. My mom struggled with his death. It took about two years, but ultimately the decision was made by a family committee that it would be in everyone's best interests if the younger children were split up and sent to live with relatives around the country. I ended up with an aunt and uncle in Northern California where I grew up. I was a lucky one. The family was not able to find stable and permanent homes for everyone to grow up.
Tina, my wife, grew up in Las Vegas. Her parents were divorced, but when her dad died in a boating accident, her mom was not in a position to care for her or her brother. Her dad's family had to decide what to do with them. They ended up with a wonderful aunt and uncle in Northern California, too.
Tina and I met 11 years later, and we were married a year after that.
My Goal
I understand the consequences of a lack of estate planning or of a failed estate plan and I want to help other families avoid the chaos and misfortune that accompanied my own father's death. There are lessons to be learned through heartache, but I want to help my community and my clients avoid the same pitfalls that befell my family.
My estate planning practice focuses on helping families enhance their lives today and secure their futures tomorrow. I excel in guiding my clients through the often-confusing maze of financial and legal decisions to create plans that ensure the well-being of their families and the accomplishment of their cherished family goals. My legal expertise includes family protection, wealth preservation, and values-based planning, as well as planning strategies for parents of minor children. Whether you are married or single, with a traditional family or blended one, just starting out, or looking back on a life well-lived, I will help you craft a plan that achieves your goals for your loved ones today and for years to come.
As a husband, a father, a Christian, and a business owner, I want to protect the life and legacy that I have built for my family. I also want to invest in my community and empower them with the same knowledge and tools that I have to take control of their futures with confidence and peace.
My Experience
While in law school, I maintained a high GPA through all of my estate planning and taxation courses, completed two estate planning and estate administration internships, and completed two intensive capstone projects with one of the most renowned estate planning lawyers in Texas. After graduation I spent time as a Trust Officer for a community bank fulfilling other peoples' estate plans and expanding my understanding of where the gaps and opportunities are in estate planning for my clients.
I am licensed to practice law in the State of Texas. I am also a member of the McLennan County Bar Association, the Real Estate, Probate & Trust and Taxation Sections of the American Bar Association, and private groups focused on a variety of topics related to family wealth planning, wealth preservation, and asset protection of inheritances. I enjoy educating and serving in my community. I chose to concentrate on the Trusts and Estates area because I am passionate about helping families create happy and secure futures.
What I Do
Estate Planning, including:

Legal Life Planning

Legacy Protection Planning
Bar Admissions
Professional Associations
Waco-McLennan County Bar Association
The Real Estate, Probate & Trust and Taxation Sections of the American Bar Association